Live Your Passion!
Dr. Trevor believes that part of a healthy body is being fulfilled in every aspect of your life. Health and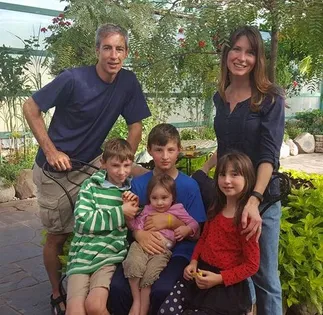 Trevor Darnell, D.C. uses the gentle, yet powerful art of chiropractic to eliminate interference to the nervous system, releasing the body's innate power to heal. Dr. Trevor expertly combines both tonal and structural chiropractic techniques to enhance health, improve performance, and help people to live a higher quality of life.
He graduated from the prestigious Palmer College of Chiropractic in 2008, where he received the Virgil Strang chiropractic philosophy award and the Vogt leadership scholar. Dr. Trevor returned to Rapid City and opened Torch Chiropractic the following year, with the vision of helping people in the Antrim and Kalkaska area reach their full health potential through chiropractic and natural health care. He believes that healthier individuals create healthier families and a healthier community.
He adjusts people of all ages, from newborns dealing with the first stressors of life to those dealing with a lifetime of stressors. Dr. Trevor completed a post graduate certification through the International Chiropractic Pediatric Association (ICPA) focused on the care of pediatric and prenatal patients. He has helped many mothers, through easing the discomforts of pregnancy. He is certified in the Webster Technique for the special care required for mother and baby.
As a competitive runner and triathlete, he understands the important role that chiropractic care plays in enhancing athletic performance at all levels of participation and avoiding common injuries. He works with local sports teams and student athletes keep them in top shape. He appreciates that we all have different races to run and counsels individuals regarding how to make and meet their health goals.
Dr. Trevor enjoys an active family life with his wife and four children. In addition to the many activities that a Northern Michigan life offers and involvement in our great local communities, Dr. Trevor keeps a busy race schedule and is often seen training for his next Ironman Triathlon.